Handmade Green Glazed Terracotta Vase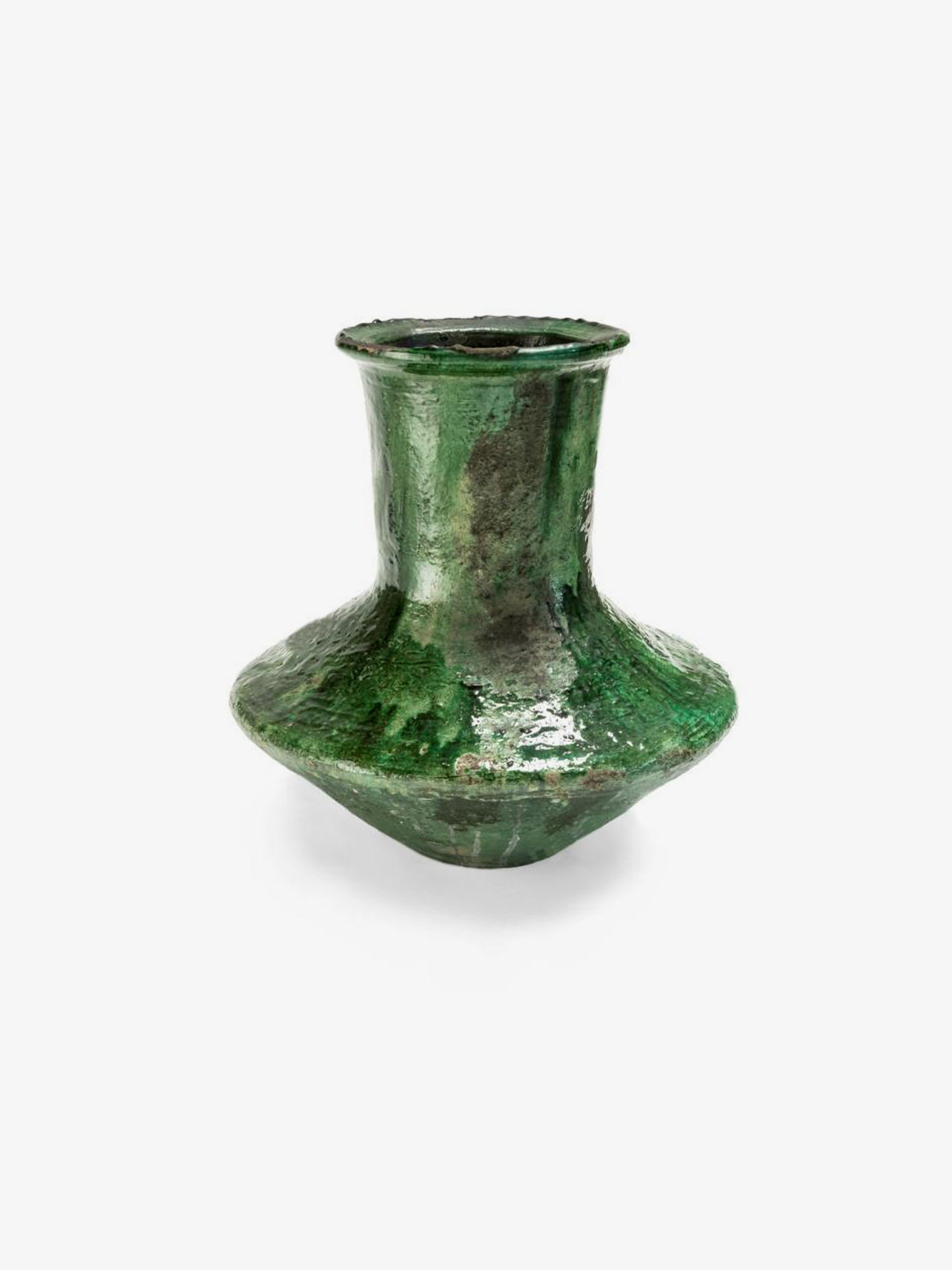 Handmade Green Glazed Terracotta Vase
Hand thrown Moroccan vase featuring a unique green glaze and patina. The beauty of this collection comes with the uniqueness and irregularities that arise from this primitive glazing and firing technique. Unglazed portions, raised glaze bumps and rough surfaces give character to the piece.
Dimensions: 17.5" H x 14" D (at widest point), 9" D (at mouth)
Note: This item is not 100% waterproof. Use a protective layer or place waterproof bowl inside when using water. Not intended for outdoor use.
Care: Can be cleaned by hand with water and natural detergent; not dishwasher safe. In order to nourish the glaze and provide a shine, a small amount of olive oil can be rubbed on the surface.
Imported from Morocco